Friday, September 7, 2012 at 09:06AM
Aminah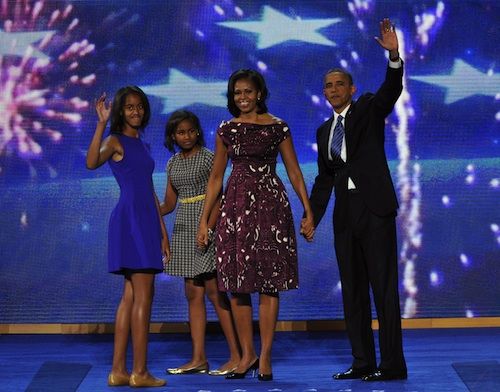 Last night President Obama accepted the nomination to run for a second term as President of the United States. Once again the Democratic National Convention set a social media record. According to TechCrunch the President's speech garnered 52,757 Tweets per minute with the entire convention topping a total of 9 million.
"Here are some of the President's biggest Twitter spikes:

-43,646: "I'm no longer just the candidate, I'm the President"
-39,002: "I will never turn medicare into a voucher"
-38,597: Discussing Medicare
-37,694: "We don't think government can solve all our problems…"
-34,572: Quips about the Olympics and "Cold War mind warp"
If these numbers are any indication people seem to be getting fired up and ready to go.
Click here to view President Obama's entire acceptance speech.
More photos after the jump.